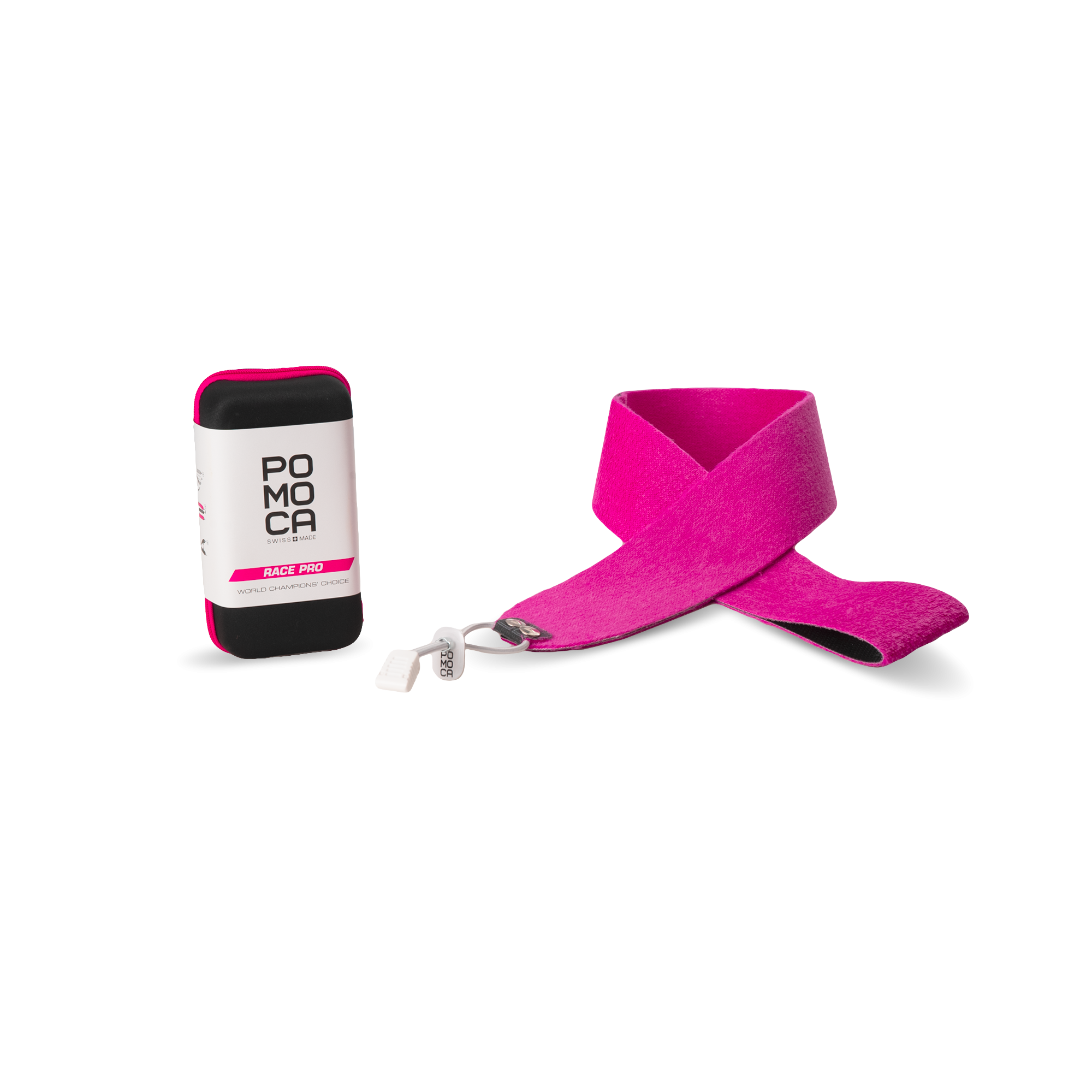 RACE PRO 2.0
THE SKIN
World Champions' Choice
The Race Pro 2.0 skin is the choice of the World Cup athletes. With a glide never achieved before, thanks to the velvet and the GLIDE PRO treatment, it is a must to win races.
---
Glide

171 kcal/h

Grip 38 g/cm2
Weight 1,100.000 g/m2
---
94 g / skin
(59 mm x 145 cm)
---
EVER DRY 3.0

EVER DRY 3.0 represents our largest step forward with respect to the environment: this is the first skin treatment on the market which does not contain any perfluorocarbon, a chemical found to be harmful to the environment. In 2020, the EVER DRY 3.0 will be used to treat all POMOCA skins, making this the first PFC-Free skins brand!
THE ATTACHMENT SYSTEM
Top Fix Race The stretcher for competitors
Stretcher specifically designed for competitors, perfect to be used in combination with the unequalled RACE ski skin model. The product, developed with the help of the Swiss National Ski Mountaineering Team, weighs only 5 grams and features a strong 3.5mm elastic cord, a gripping system as well as an elliptic ring with eccentric holes.
---
RACE PRO 2.0
| | | |
| --- | --- | --- |
| mm | cm | Top Fix Race |
| 59 | 155 | 10-0001405905 / 155 |
| 62 | 155 | 10-0001406205 / 155 |
| 65 | 155 | 10-0001406505 / 155 |