Give your POMOCA Box the second life it deserves
At POMOCA, we care about our carbon footprint, which is why we strive to offer the best quality products that are destined to have the longest possible life. The more durable a product is, the longer it may live.
Our packaging is no exception. The POMOCA box offers durable packaging that deserves a second life.
In this section, you will find ideas to re-use your POMOCA Box. The only limit is your imagination - share your best skin/box re-use ideas with us and show off how you are extending your product life beyond the skin track! @pomocaskins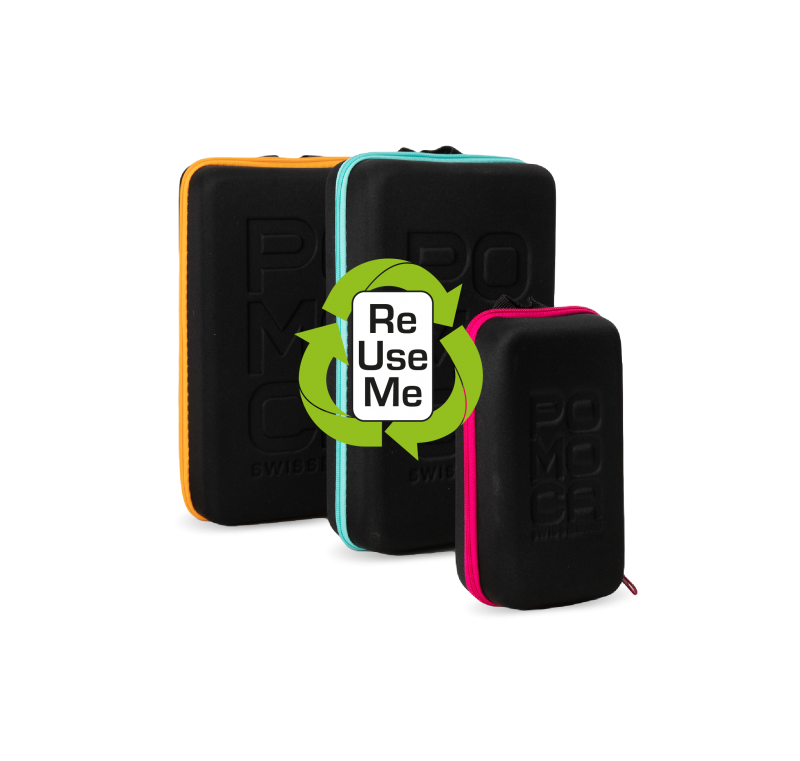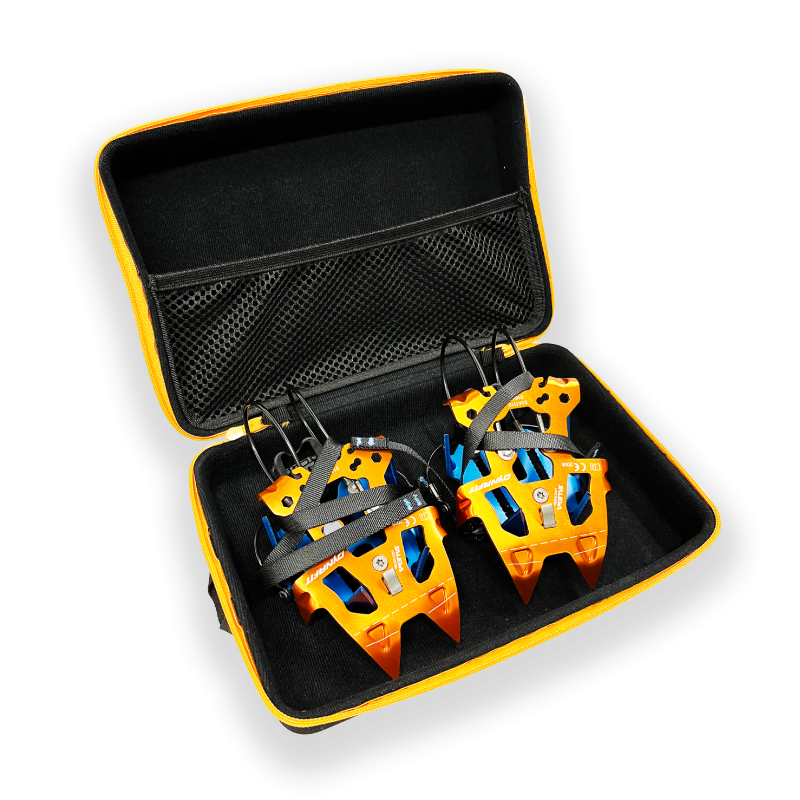 The Crampons POMOCA Box
Don't let your crampons cramp your style! The POMOCA crampon box provides you with ideal storage! The stiff shell prevents your bag from wear and tear during transport and saves you from busting out the sewing machine during every après.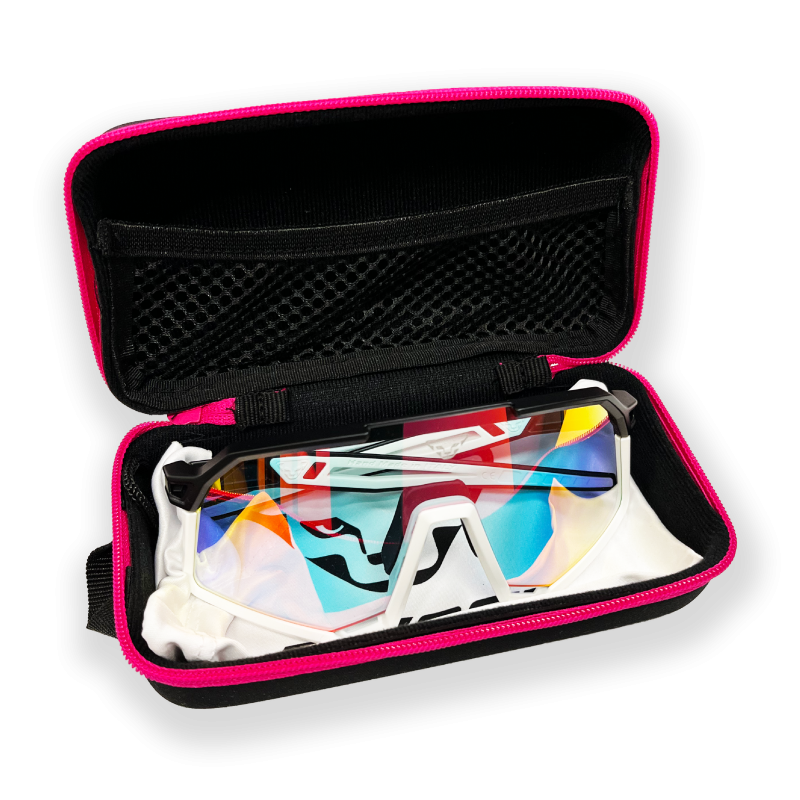 The POMOCA eyewear case
The POMOCA Race Box is the perfect eyewear case. Keep your lenses fingerprint free and tuck them into a boxy bed after your tour. Safe and sound for when the beer starts flowing!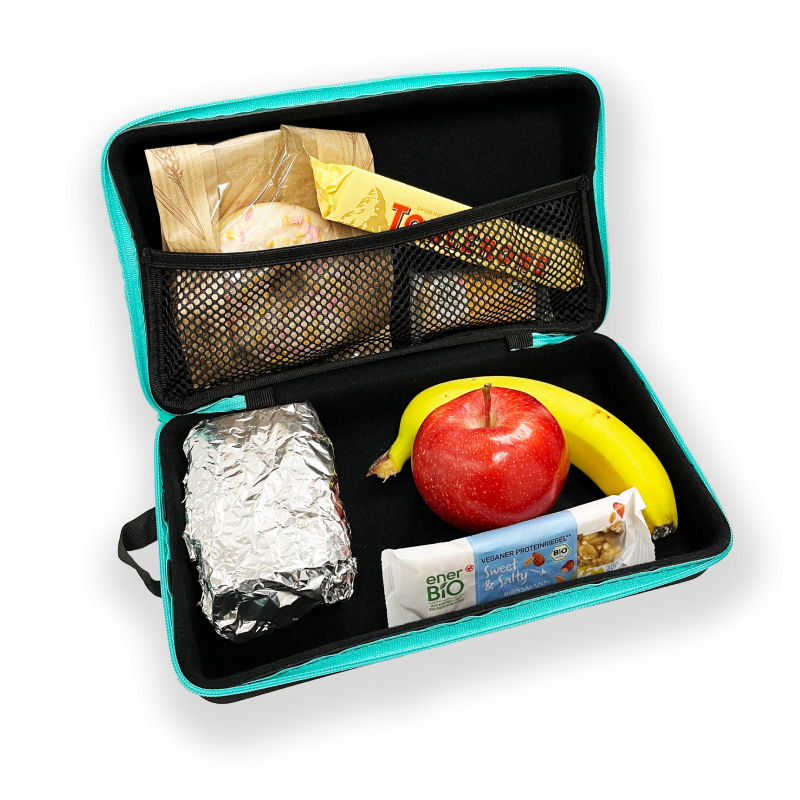 POMOCA Picnic Box
The sandwich smashed against your banana, the chocolate broken at the bottom of your bag, you know what we're talking about… The POMOCA Picnic Box makes you forget about those old, terrible memories. It's the new best friend of all mountain foodies.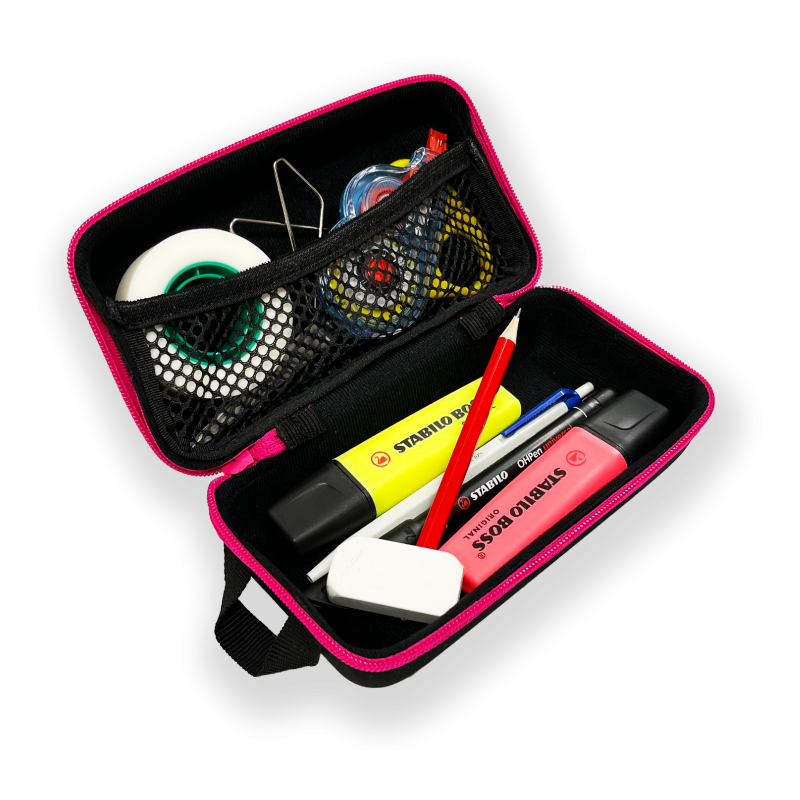 POMOCA School Kit
Back to school is coming up and you're looking for the next hottest thing? The POMOCA school kit is sure to be the envy of every bus corner! With a hot pink color, perfect length, and an additional compartment, it allows you to hold your back to school essentials and hide your cheat sheets away from prying teacher's eyes.
POMOCA First Aid Kit
Mountain safety, ever heard of it? The POMOCA First Aid Kit allows you to equip yourself with everything you need to heal your injured friend. An additional compartment allows for efficient and organized storage that saves you valuable time in an emergency. From boo-boos to busted chins, you'll have a patch for it all!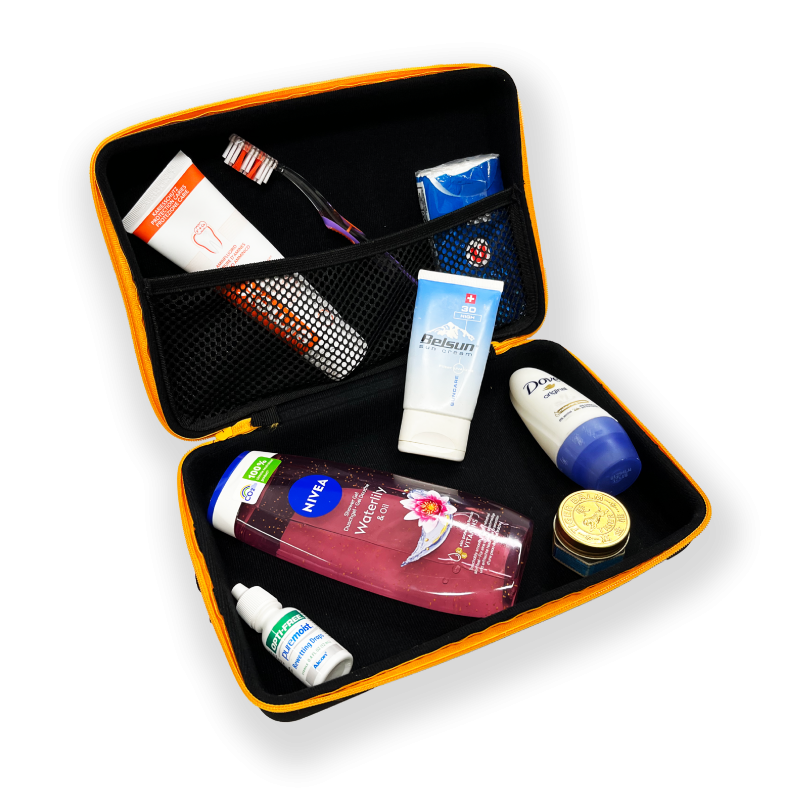 The POMOCA toilet Bag
Forgot your toothbrush again? Or is it the soap this time? Or is nature calling and there is no stalling? Don't fret, the POMOCA toilet bag has your back, and your crack, covered. Pack all your bathroom needs in the box – just don't forget to pack out any leavings!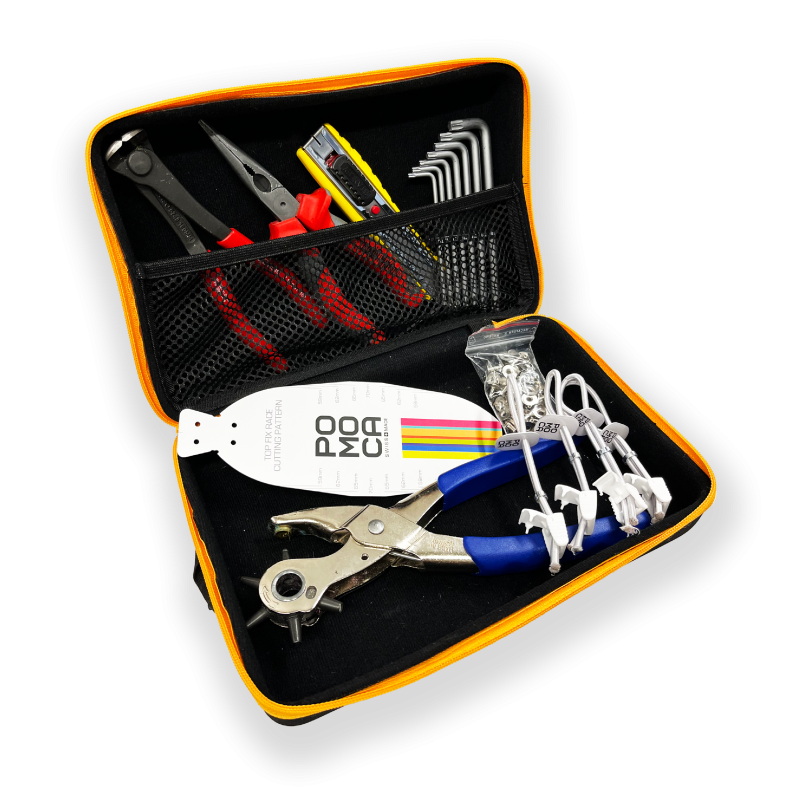 The POMOCA Tool Box
Your IKEA shelf is 99% done, but where is that last nail… check your POMOCA tool box! For all the odds and ends of your DIY home projects, this box serves as the perfect organizer. Just don't read the instructions wrong…or do, it's your dresser not ours.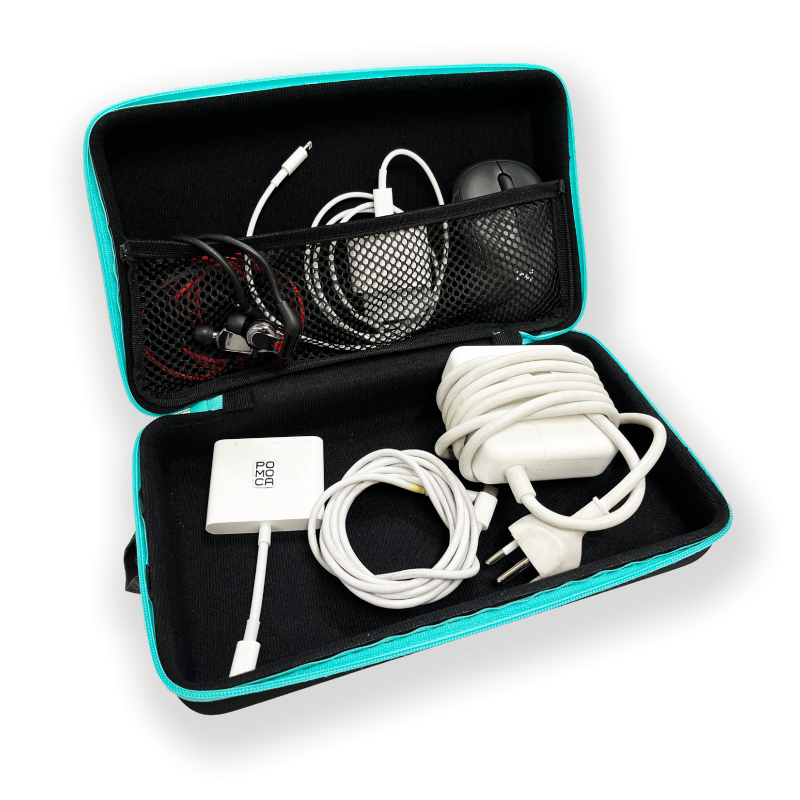 The POMOCA Electronic Cable Box
Bird's nest no more! Keep cables tidy and never lose track of your dongle again. The POMOCA electronics box helps you stay organized and mess-free for those days when you really can't play hooky.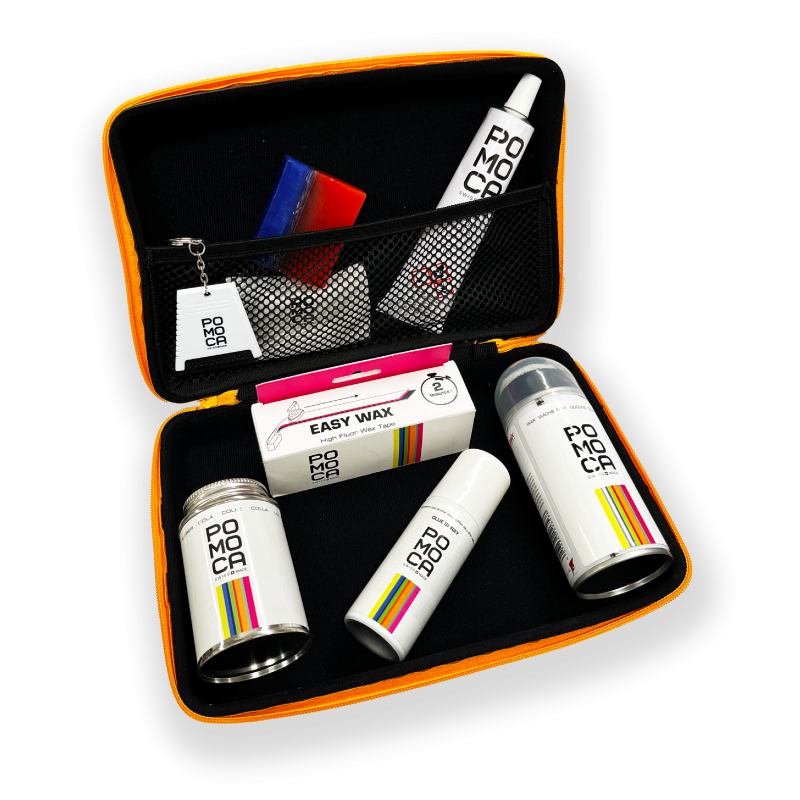 The POMOCA Skin Care Box
We often talk about skin care... The daily routine is important to avoid wrinkles and impurities. But do you really take care of yours? The POMOCA Skin Care Box contains all the products you need to keep your pink ski skins rosy and bright!