Saimaa Seals
POMOCA, in coordination with EOCA and the Finnish Association of Nature Conservation is supporting the protection of the Saimaa Ringed Seal in Lake Saimaa, Finland. After being close to extinction in the 50's, the Saimaa seal is still in danger today. Their main threat comes from nonapproved fishing nets and traps (killing 50% of the baby seals) in addition to the ever-increasing environmental toxins. Today, the total population is estimated to be only 300 seals.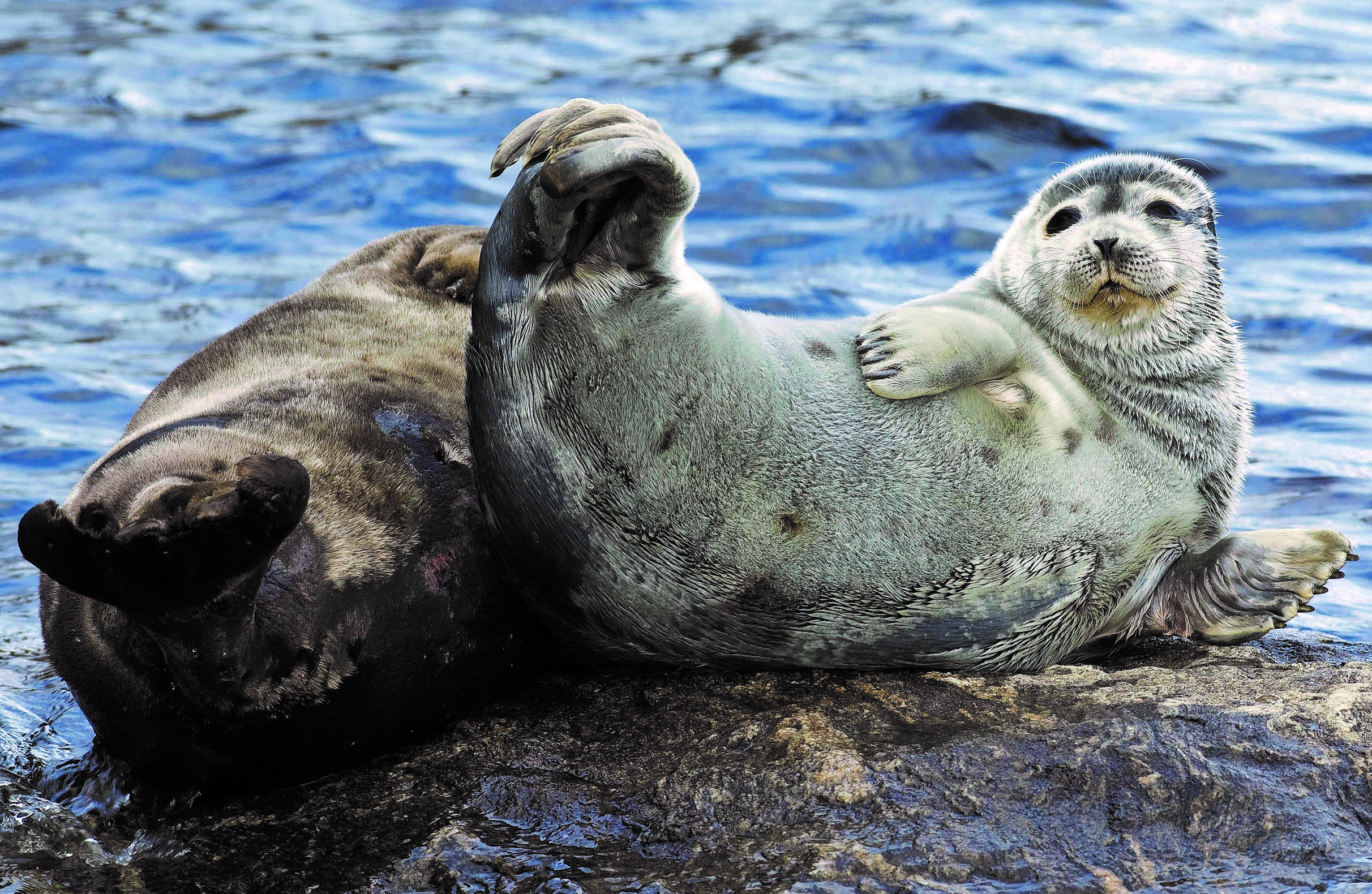 Fluoro-free skins
In 2015 POMOCA changed its production to skins without the chemical component PFOA (perfluorooctanoic acid), POMOCA went a step further and developed the first skin treatment completely free of all perfluorocarbons (PFC). The 2017 Climb Pro Mohair is the first skin on the market to use a new fluoride-free waterproof treatment, the EVER DRY 3.0. With this change, POMOCA goes beyond the most stringent national regulations on textile treatments and leads the way for an eco-friendly skin.
Skin Belts
At POMOCA we do everything possible to reduce waste through more optimized production technologies. Additionally, we like to give a 'second life' to our excess trimmed material. We have established a partnership with Skinalp of the Aosta Valley, Italy. Skinalp produces unique and functional apparel accessories from the excess plush material of our skins! Do you want a Skinalp belt? Order it at www.skinalp.com. Proceeds go to support the Sanonani House in Nepal. (www.sanonani.house).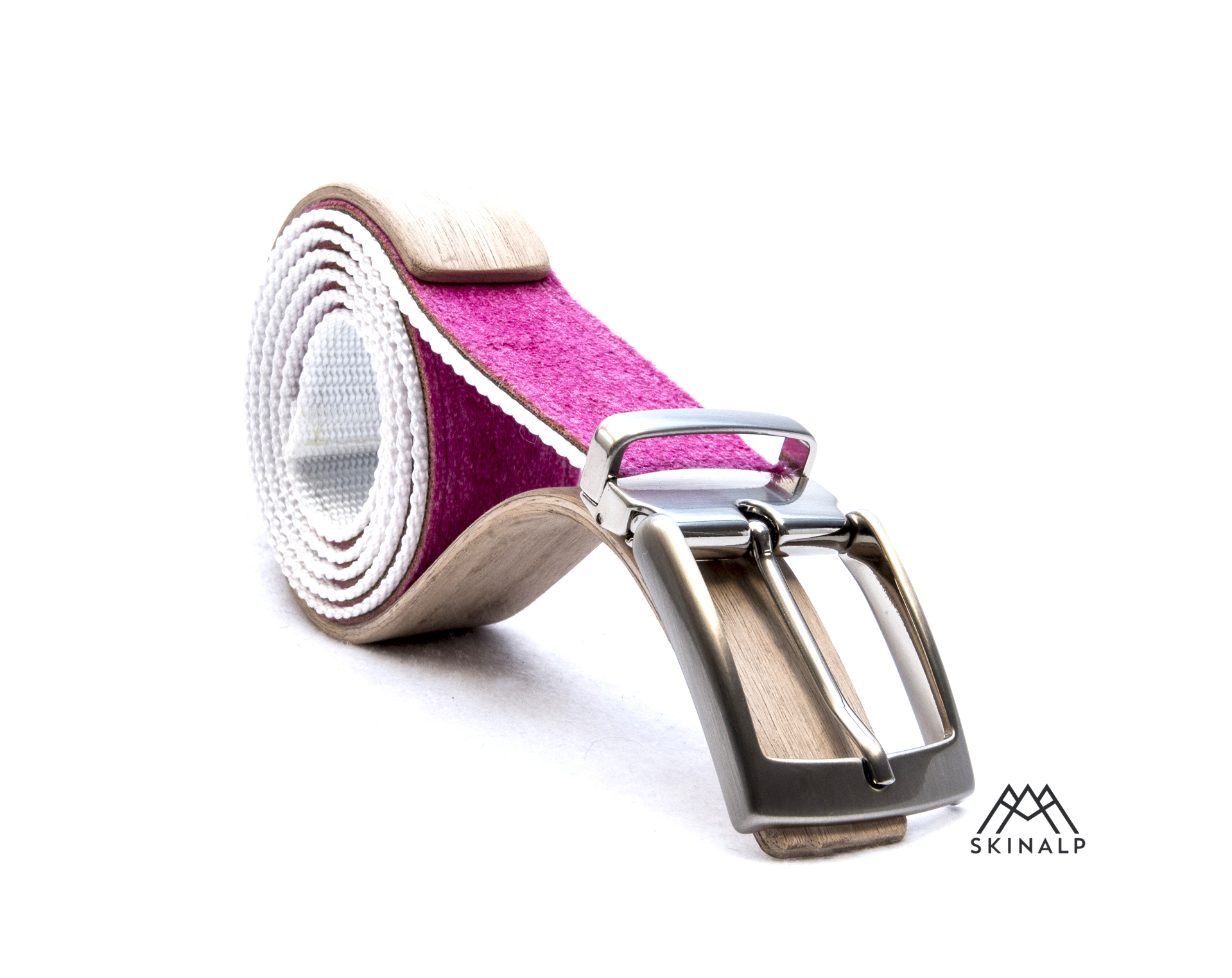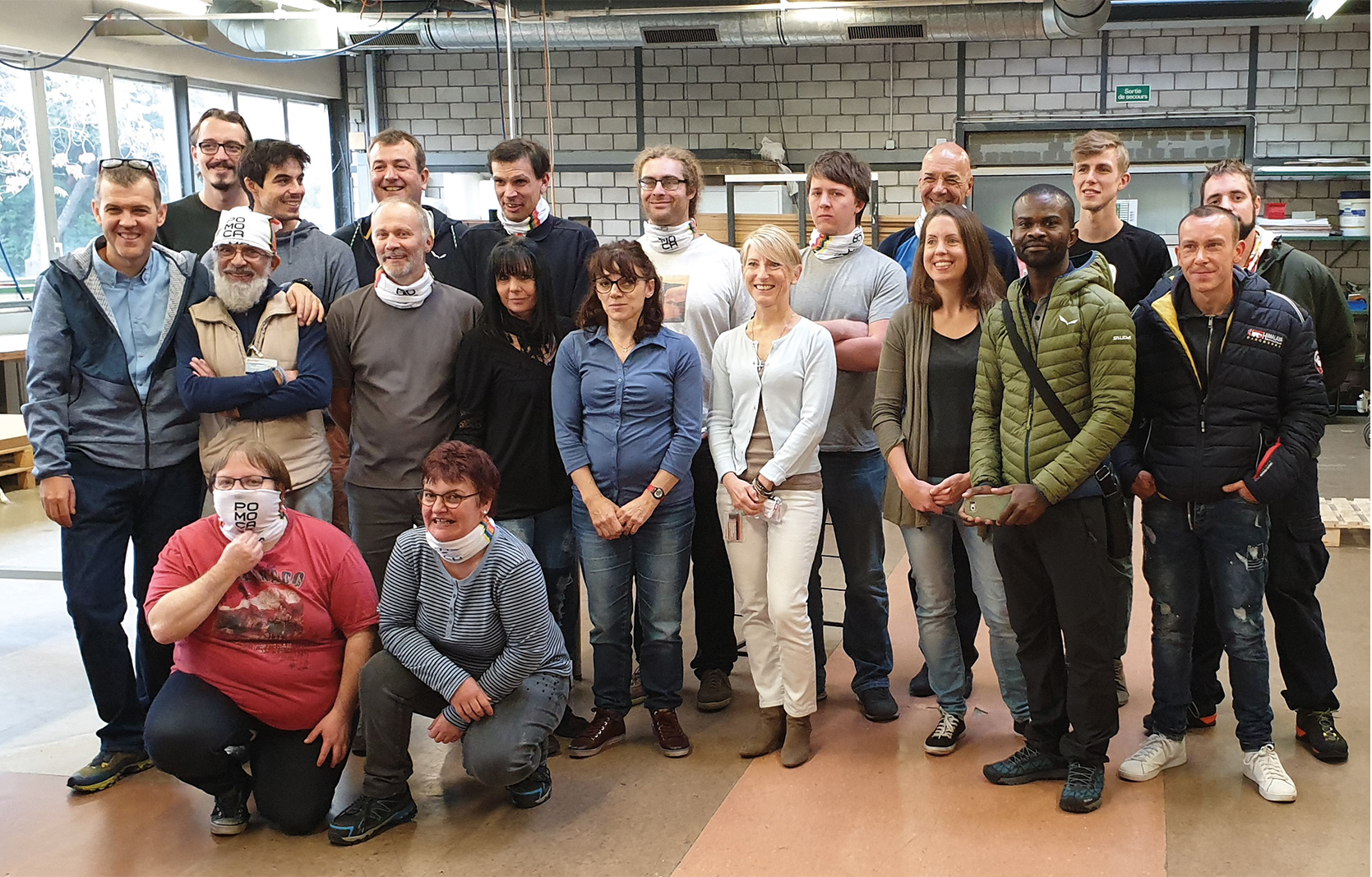 Handicapped Workshops
POMOCA cooperates with 3 handicapped workshops in Switzerland, France and Spain for assembling processes giving work to an equivalent of 3 full-time jobs.
100% Hydro-electric Energy
Since January 1, 2017, the entire POMOCA factory is running with 100% Swiss Hydroelectric Energy. All the energy consumed at POMOCA (heating, production, offices, etc.) is ecological.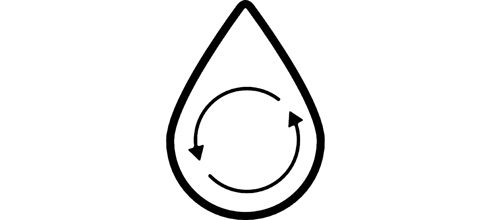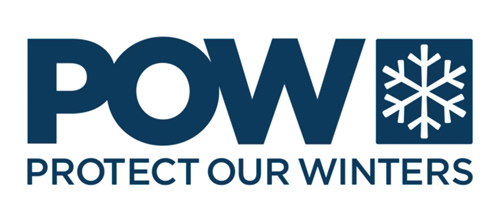 POW! Switzerland
POMOCA is proud of its partnership with Protect Our Winters (POW) Switzerland, a non-profit organization founded in 2007. POW has done much to demonstrate the commitment of the outdoor sports' community to fighting climate change. Its main objective is to «raise awareness amongst the Swiss population by committing to a sustainable lifestyle and adapting its principles to mountain sports and leisure activities».
Oberalp group commitments
The Oberalp group (including POMOCA, Salewa, Dynafit and Wild Country) is aware of the importance of corporate social responsibilty and has therefore launched a sustainability report to present the individual elements and long-term solution approaches our company will undertake.
Our CSR website has been created to provide transparency and verification. The website hosts the CSR report alongside all new and projected developments.