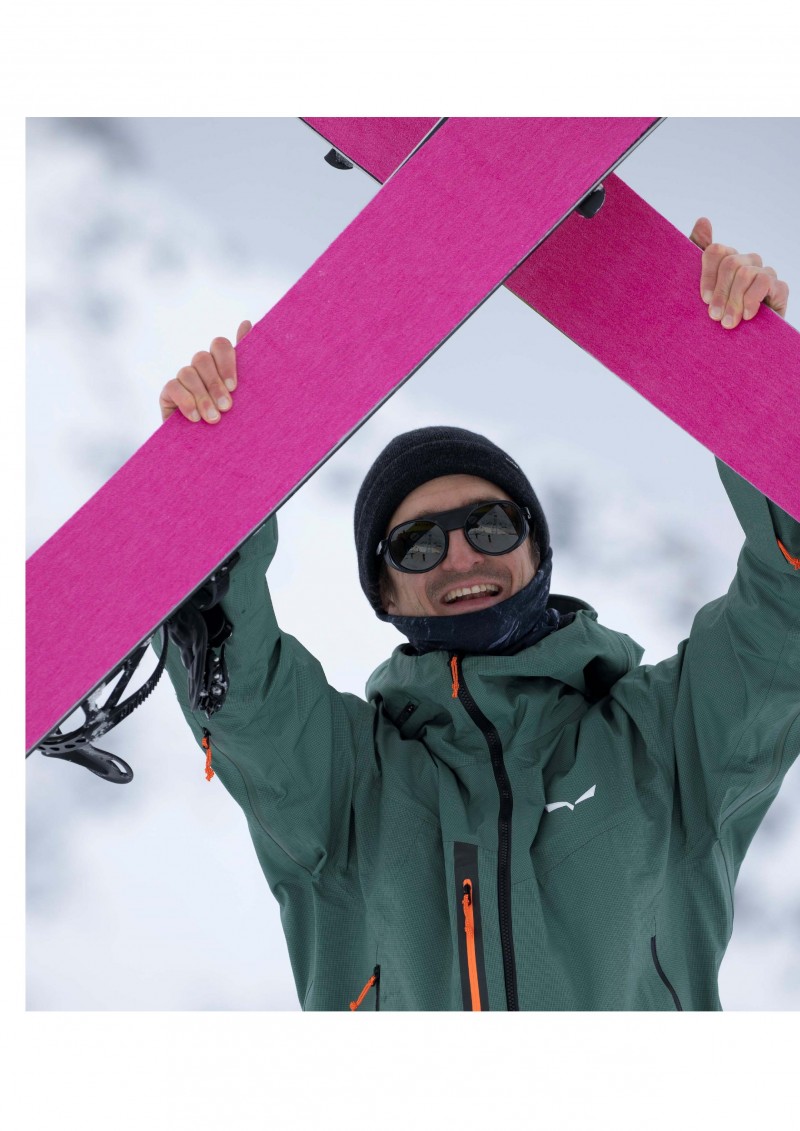 FREE
"I love the eclectic side of snowboarding: I have as much fun riding steep couloirs and lines of pillows as I do cruising the snowpark in Laax."


Birth date: 13.06.1986
Home mountains: The Diablerets
Favorite ski spot: As a snowboarder, I like Laax. But the best spot just depends on the weather, the mood of the day and who you are riding with.
Aside job: Film director and producer, co-founder of Glacier Optics, specialized teacher.


What led you into skiing ?
My big brother first introduced me to skateboarding when I was 12 years old. Then he also got into snowboarding and of course I followed him, I've never been able to stop since then.

What do you like the most in skiing ?
What I like the most about my skier buddies is that they are always there to hand you a stick when there is a 50 meter flat to go. When it comes to snowboarding, I love its eclectic side: I have as much fun riding steep couloirs and lines of pillows as I do cruising the snowpark in Laax.

Your most beautiful memory on the skis ?
A few years ago, I had back surgery twice in a row and I wasn't sure I could go in the mountains again. 6 months later, despite everything, I joined Arnaud Cottet and Loïs Robatel on a ski trip in Iran. As soon as we arrived, we went straight to the top of Mount Damavand. Being up there with my friends, knowing that my back was holding, I admit I was moved!

Your proudest achievement
My 3 children 😊

An objective or a dream that you want to achieve in the future ?
Short term: Learn to ski. Long term: Crossing the Alps with my splitboard would be cool.

Which persons inspires you ?
The people around me, my friends, my girlfriend, my family. I know that's a pretty boring answer, but it's the truth.

What do you like to do when not skiing ?
Change diapers. It's great.