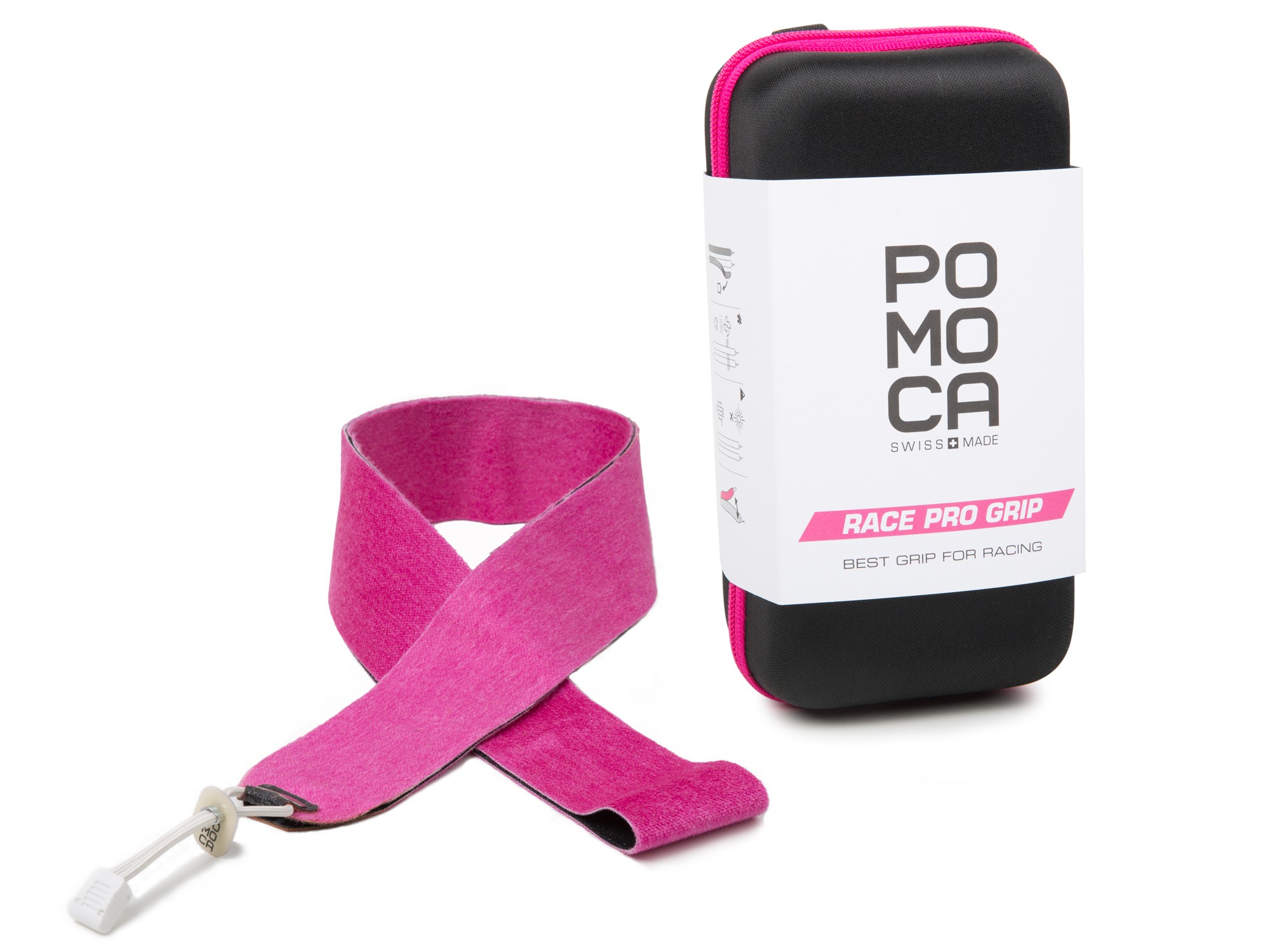 RACE PRO GRIP
THE SKIN
Best Grip for Racing
In steep and icy conditions a good grip can make the difference. The resistant Race Pro Grip is the perfect balance between great glide and a reassuring grip.

---
Glide

186 kcal/h

Grip 44 g/cm2
Weight 1,200.000 g/m2
---
103 g / skin
(59 mm x 145 cm)
---
THE ATTACHMENT SYSTEM
Top Fix Race The stretcher for competitors
Stretcher specifically designed for competitors, perfect to be used in combination with the unequalled RACE ski skin model. The product, developed with the help of the Swiss National Ski Mountaineering Team, weighs only 5 grams and features a strong 3.5mm elastic cord, a gripping system as well as an elliptic ring with eccentric holes.
---