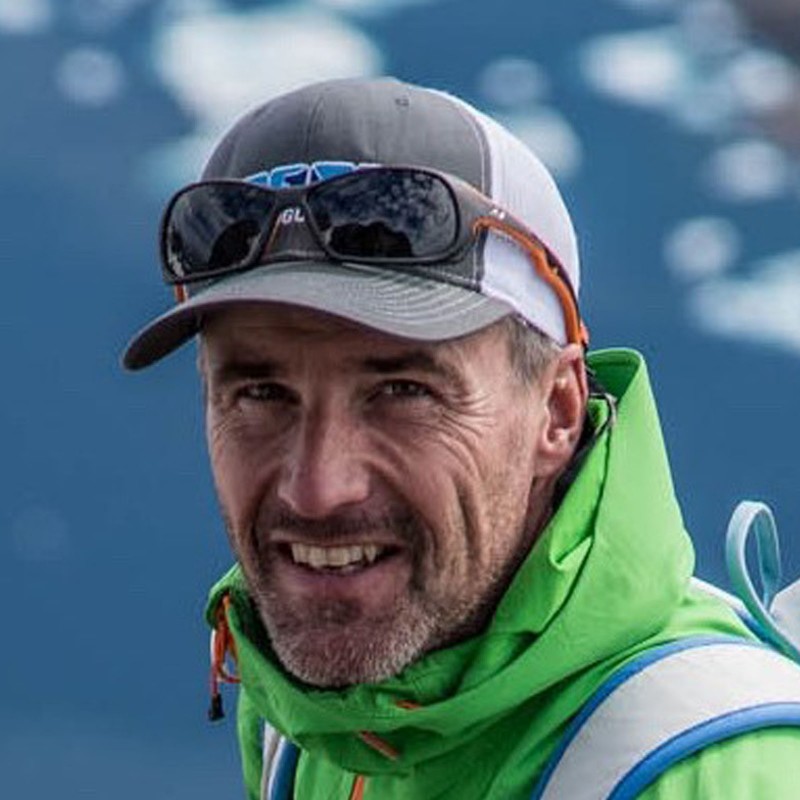 "What I love the most about skiing is freedom and that feeling of sliding."

Mountain guide since 1999 and professional rescuer, Raphaël Richard is the team manager of the Worldguiding team.

Birth date : 26.08.1974
Home mountains : The Alps
Aside job : Professional mountain guide and rescuer

What led you into skiing ?
When I was a child, skiing was a family thing ...

What do you like the most in skiing ?
Freedom and this gliding sensation.

Your most beautiful memory on the skis ?
There are so many: Turkey for powder snow, Kamchatka to ski volcanoes, Greenland to ski on the sea ...

Your proudest achievement
My children, they are all in love with powder snow...

An objective or a dream that you want to achieve in the future ?
I have a lot of them, but skiing all year would be great!

Which persons inspires you ?
I don't really have an idol, but I'm impressed by the current level of young freeriders or young ski mountaineers.

What do you like to do when not skiing ?
Mountain sports in general, but holidays by the sea are great too ...